We look forward to receive your submissions to deliver a 45 minute breakout session on the upcoming Data Platform Next Step conference in Copenhagen on June 13-14, 2024. We're on the lookout for sessions about Fabric, Synapse Analytics, Databricks, Data Factory, Data Lake, Stream Analytics, Purview, SQL Server, and other relevant tools.
The conference focus on Microsoft Data Platform users who are keen to take the next step and further their knowledge around Data Engineering.
Once the call for speakers closes on January 23th, our session selection process begins. We'll consider a variety of factors, such as the theme, technologies covered, session difficulty level, and the quality of the abstract. Rest assured, you can anticipate receiving feedback within 10 days. Should your session be selected, we kindly ask for your confirmation of participation within 3 days. The conference coincides with the dates of the Data Céilí, and we will work together on session selection, enabling you to submit to both events.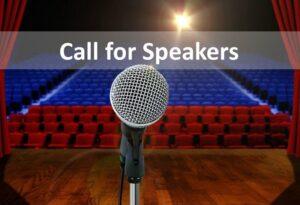 As a token of our appreciation, selected speakers will receive 3 complimentary night's stay at the conference hotel and an exclusive invitation to attend a range of events and activities.
For valuable insights on crafting an effective session abstract, we encourage potential speakers to take a look at this informative blog post (and accompanying presentation). We can't wait to welcome you to our conference and share this enriching experience together.