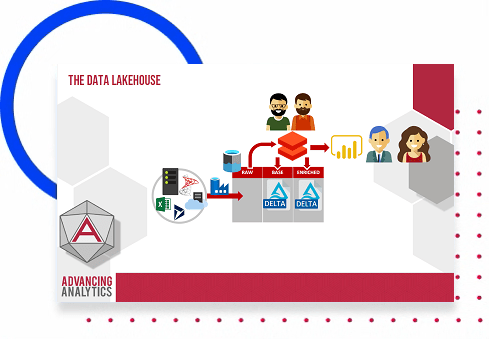 09:00AM – 05:00PM, THURSDAY 8TH
About the Training day
The evolution of spark over the last decade has been incredible, and it's showing no signs of slowing down. The latest generation of Databricks workspace has a whole raft of features that add quality of life to the spark user, whether you're a data engineer, scientist or analyst, there are features just for you. But spark itself is intimidating to the new user, there are vast quantities of outdated documentation, elitist forums full of old-school veterans – how do you even get started with spark? Where do you even begin?
This training day starts with the absolute fundamentals, demystifying the engine behind spark and giving you the much-needed context for how it works. We'll then run through some hands-on exercises to teach you how to work with spark, some tips & tricks for building reliable workflows and show you how to bring your existing SQL skills to the party. We'll then talk about Delta – the open file format that has revolutionized how we build data lakes. We'll end the day looking at the more unique features of Databricks, from the photon-powered Databricks SQL serving layer to the self-managing data pipelines with Delta Live Tables, and some other goodies on the way.
Data Platform MVP. Databricks Beacon. Cloud Architect, Nerd
Simon Whiteley
Director of Engineering for Advancing Analytics Ltd and Microsoft Data Platform MVP. Simon is a seasoned solution architect & technical lead with well over a decade of Microsoft Analytics experience.
A deep techie with a focus on emerging cloud technologies and applying "big data" thinking to traditional analytics problems, Simon also has a passion for bringing it back to the high level and making sense of the bigger picture. When not tinkering with tech, Simon is a death-dodging London cyclist, a sampler of craft beers, an avid chef and a generally nerdy person.
Sign up for the newsletter!
Be sure to get the latest and greatest from the Data Platform Next Step Conference.